NEW CD  "ON THE GO"
For booking inquiries please contact: info@davidmunnelly.com
The trio started by David on a suggestion from a very good friend that loved the idea of the three individual styles coming together and playing music that sounded very natural to all three musicians.
David Joesph and Shane coming form Mayo and Sligo respectively show great reverence to the old recordings and also with a blend some new compositions in to the mix. The coming together of the three might have been over a suggestion but we can say no accident.
The recent addition of the fantastic vocal quality of Connemarra's own Anne Brennan adds to the quality and forward thinking of the project.
David Munnelly (see bio /solo page)
Shane McGowan (Guitar) comes from an area in south Sligo known as lavagh. He comes from a musical family and started at an early age, giving his first public performance at the age of 5. His father, Harry is a well-known flute player from the area and was a big influence on him teaching him whistle and flute. Shane started playing guitar in his teens and was very interested in playing Irish music as well as rock, swing and Jazz. He joined Dave and the band in June 2010. Other bands he has guested and toured with are Lunasa, Zakir Hussain, Sean and Dolores Keane, Blas, Slide, Geraldine Mc Gowan, John Carty, At the Racket, among others.
Joseph McNulty (Fiddle) is an accomplished musician on both fiddle and bodhran. He credits a lot of his success to having spent years in the company of Peter Horan R.I.P. who was regarded as one of Sligo's finest musicians. He was almost 70 years Joseph's senior and to Joseph he was more than a musician, he was also like a mentor.
Joseph is devoted to Irish culture and when he was 15 left his native home in Mayo to immerse himself in Irish culture living in Inis Oírr, the smallest of the Arann Islands where he continued his education became fluent in the Irish language.
Joseph began to play traditional Irish music at a competitive level at a young age and by the age of 14 had won 5 all-Ireland tittles and 4 world titles. Most recently Joseph Joseph has toured with Ragús in mainland Europe and has spent time working in the National Folk Theatre of Ireland. He also teaches both fiddle and bodhran and spends much of the summer teaching in summer schools passing on his love and understanding of Irish music.
Anne Brennan (Vocals) is from Maam in North Connemarra Anne is a member of the well known and distinguished group "The Brennan Sisters". Anne comes from a family steeped in traditional music and song and has toured throughout Ireland and Europe as a solo artist. Anne has shared the stage over the years with some of Irelands most talented artists, including: Paul Brady, Sharon Shannon, Declan O' Rourke, Gerry O Connor, Arty McGlynn, Steve Cooney, Mundy and Damien Dempsey to name but a few and continues to tour as a solo artist and with various bands throughout Ireland and Europe.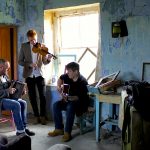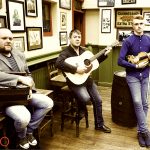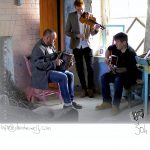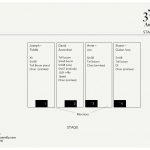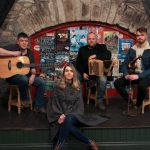 Reviews:
Irish Music Magazine February 2017
DAVID MUNNELLY, JOSEPH McNULTY & SHANE McGOWAN
3'oh
Own Label 10 Tracks, 44 Minutes
www.davidmunnelly.com
Button box, fiddle and guitar, what's not to like? Mayo men Munnelly and McNulty squeeze and draw, bow and scrape respectively, ably accompanied by Sligo's Shane McGowan (the other one). All the Ms. This album was recorded for a trio tour round the four provinces of Ireland, Munnelly forsaking his low country home for a return to his childhood haunts in Ballina, plus Belfast, Ballincollig, and Balbriggan in ancient County Fingal. All the Bs. 3'oh is packed with virtuosity, from the opening Bog Carrot to the final White Petticoat, and while most of the material here is traditional there are a few new tunes sprinkled on top. John Carty's Seanamhac Tube Station makes a welcome appearance, as do a couple of less well known tunes: The Buck from Kilty, Causeway, and Réalta for instance. I'm struggling with no sleevenotes, but thinking just maybe some of these are Munnelly or McNulty creations.
No need for original melodies to make a great impression: the lads tear into The Swallowtail and The Rakes of Clonmel in fine style, and they really go to town with Miss Monaghan and The Boys of Bluehill. Many's the session which spurns these classics, but McGowan deftly picks a silk purse out of an old hornpipe on solo guitar, while my spinster namesake is treated to a virtuoso makeover on the old melodeon. The James Hill favourite Factory Smoke, named after a pub probably, is followed by a minor version of Polly Put the Kettle On and a grand old Quebec reel in McNulty's swingy solo set. There's quite a bit of old-time swing through 3'oh, from the bouncing Rock of Ages to the Hot Club rhythms on Bill O'Malley's. All three players slip into that easy bluesy groove, somewhere between Flanagan and Grappelli. Slow and sultry or fast and furious, this trio is a delight to listen to. There are a few rough edges, but so there should be in traditional music. The last track puts it all together into a dramatic jig-time climax, first slow and modal, then injecting some pace for a joyous canter to the finish.
Alex Monaghan
Irish Times The Ticket:
3'oh is suffused with loving attention to the tunes. David Munnelly's spirited accordion finds fine purchase between the grooves of Shane McGowan's meticulous guitar and newcomer James McNulty's mature fiddle.
With a carefully curated set list populated by borrowings from John Carty (Seanamhac Tube Station), Nollaig Casey (Causeway) and Joe Derrane, this is a trio who prick up their ears for the quirky and the sublime. Munnelly's own compositions are fiery and fluid in equal measure, with The Buck from Kielty and Kee's Polka making for a particularly rousing pairing.
This Mayo-Sligo trio (hence the album title) have found a seam to mine that's all their own. The joie de vivre of the session tiptoes in between a more intimate sensibility, inviting the listener to lean in – and linger. davidmunnelly.com
Siobhan Long Irish Times