THE RAMBLING BOYS OF PLEASURE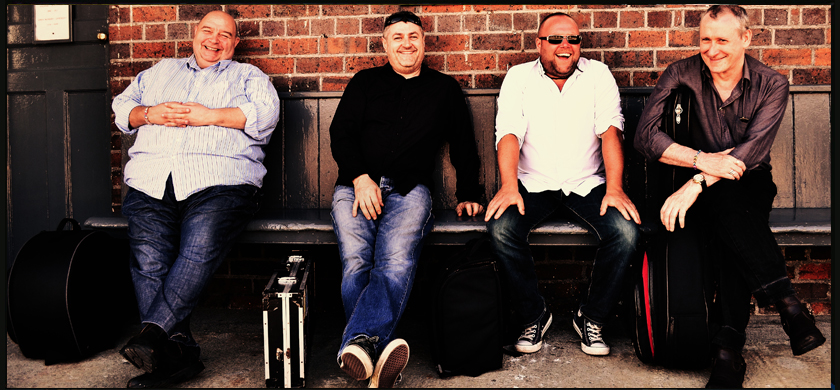 The Rambling Boys are some of Irelands finest traditional and folk music exports. Members include Gino Lupari (Bodhran and Vocals), David Munnelly (Accordion)        Sean Regan (Fiddle and Vocals) and Alan Burke (Guitar and Vocals). Culturally and geographically, they are truly an Anglo-Irish band with David coming from Co Mayo,    Gino from Co Derry and both Alan and Sean born and raised in London and Manchester respectively, to Irish parents.
The coming together of these four musical forces provides an experience for the        listener that is truly electrifying. All four members are masters of their instruments.  Their   unique blend of original songs combined with incredible virtuosity and rollicking wit  make for a stage show that is high powered and unforgettable.
BAND INFO
The Rambling Boys of Pleasure Are:
Gino Lupari
Alan Burke
David Munnelly
Sean Regan